Solid Core Composite Doors
Our composite doors are solid and secure unlike most other companies who supply foam filled composite doors. The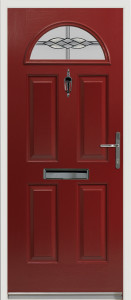 solid core is amazingly robust and offers excellent lateral strength, stiffness and structure. Multiple veneers of resin bonded lumber combine to form one of the most impenetrable doors on the market today.
These doors have beautiful molded, richly grained exterior surfaces and have the look and feel of traditional timber without its environmental and maintenance disadvantages.
Available in a range of colours and wood grains with white and wood grain frames.
Due to its 48mm thick solid core our doors have high thermal and sound insulation compared with many doors. The molded through colour outer skin, bonded to its solid core, combined with fully sealed edges create a door that is guaranteed not to wrap, twist or flake. All doors have a guaranteed colourfastness that will never need to be painted.
This door will have all your neighbours wanting one!
Examples of this range are available at our showroom.
An entrance door's primary function is security. Our doors come fitted with high-security locks and we have a wide choice of extra security features you can select from.
For more details, brochures, quotations and advice call us on 01529 968 044 or come in and see us today!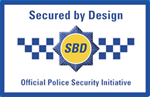 Our most popular door is the Solid Core Composite ETNA- Turquoise Pastel Olympias
All the doors come with Police preferred security specification of PAS 23/24 standard and have received full accreditation.